Above: Howie B – The Flying Superhero Clotheshorse Himself (2014)
Janey Macken Street is the creative writing outlet of Camillus John. Bored and braised in Dublin, he has been writing fiction since seeing his first giant electronic frog with pink lips at the age of six, shortly after Lenny, the dog that can lick your mind out, licked his mind out.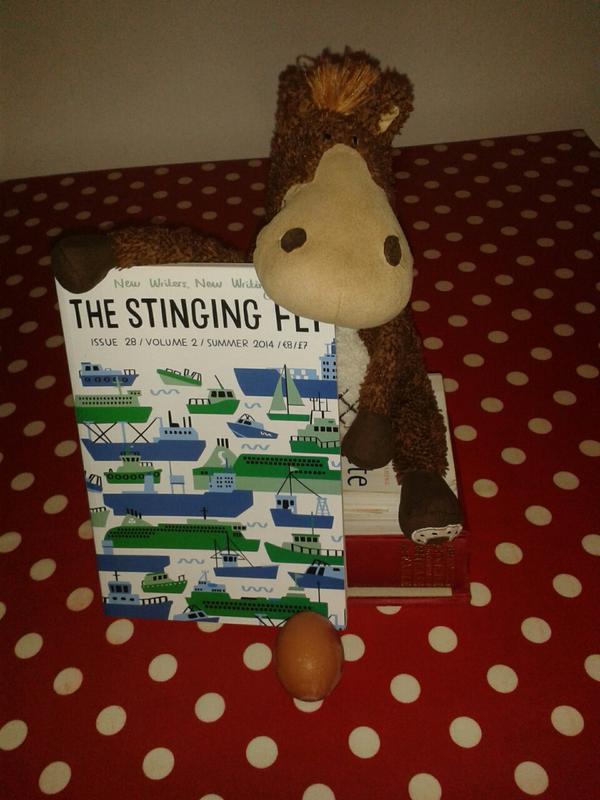 Above: Stinging Fly Howie with EGG (2014)
Janey Macken Street is in deep recession yet its cultural exuberance continues to sail through the air willy-nilly like a flicked elastic-band into the groin of austerity.
If you'd like to find out about any of the above, then please read on MacDuff. But only if you want to, that is. No pressure.  As the bishop said to the altar boy.
Above: Groin Frosties with Jazzy Hand (1991)
Above: Alan – The Giant Electronic Frog With Pink Lips (2012)
Above: Ollie Omelette Gets a Fright (2016)
Anyway, thanks for reading thus far. Peace, love and of course, understanding.  A lot of mind-licking understanding.
Above: Ziggy Played Guitar (1991)
Regards,
Camillus.
To read some of my work check out the following selection box of links – with extra tinsel!
Throwing a Sausage Back and Forth for Five Minutes Without Letting it Drop on Bloodtreee Literature
Kicking My Mother in the Head on Cold Coffee Stand
Arseways by Camillus John on The Scum Gentry
The Cakeland Republic – in North West Words
The Wardrobe and the Pillow – on Here Comes Everything (Coventry)
The First Chocolate Rose of Summer – on The Cabinet of Heed
With Suspicious Blinds – on Dodging The Rain
Enjoy The Silence – in The Weird Reader
The Elastic Wedding Band – on Cold Coffee Stand
Interview with Phil Harrison – author of The First Day and Staunch Pats Fan – on Litro.
How to be a Bicycle in The Honest Ulsterman.
Stoking Felix – Essay on Cultural Appropriation on The Lonely  Crowd.
Sex, Scripture and Lashings of Twee Pop – a book review
Quicker to read version available here
Watching a DVD with an Estate Agent
Tell Us About a Place Of Inspiration
The Woman Who Shagged Christmas
The Woman Who Ate A Whole Princess
The Pervert's Guide to The Word in Flames by Dave Lordan – A book review – with extra cursing!
The Writer's Cut is now available here 
The Curious Case of the Corpo Employee Who Worked himself to death – Herbert Simms – Social Activist Architect.
Janey Macken Street and Basher Piggs join the Flying Superhero Pipe Band in The Solicitor of Doom.
The Unbearable Lightness of the Ironic Man – most provocative article ever written – careful now!!
The Queen's Head – Author Interview
 London is the Jesus and Mary Chain
On Writing The Assassination of Enda Kenny (after Hilary Mantel)
McDonald's Music (Parts 1 -3)
The Vanilla Milkshake (Part 3)
The Pervert's Guide to Modern Fiction in The Stinging Fly.